AWS come forward with the proposal to use of the sheets additional configuration for the tests intended for weld test in horizontal position. For this purpose, the same joint angle of sheet beveling (45°) is applied, as well as to the lower position, but the edge is mown only at the top sheet. Thanks to it, the tray on which the welder can build up the layers of the weld pass is formed and to fill with simpler way the space between edges.
Fig.1 shows the required configuration of the tubular butt joint of the lined and unlined weld seams.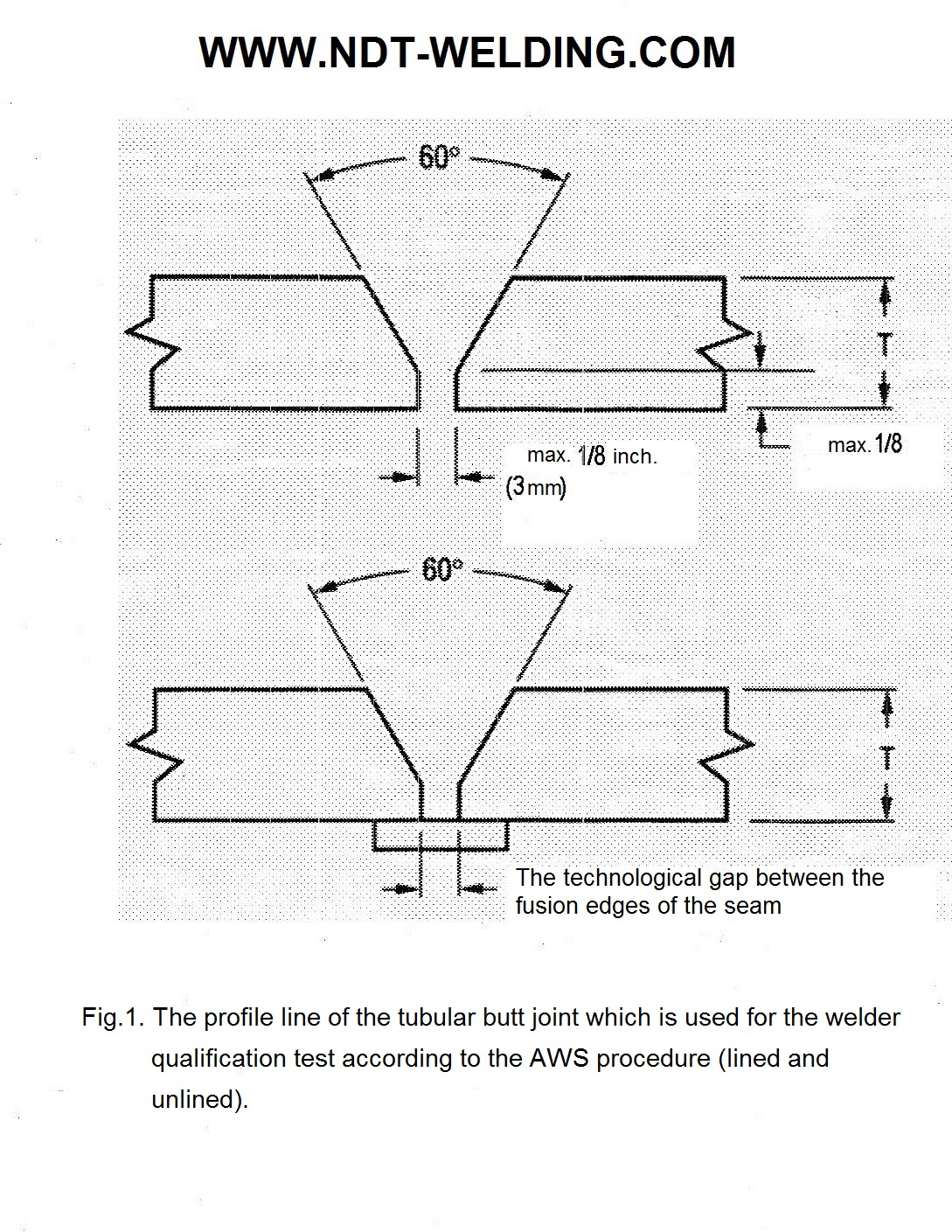 Fig. 2 and 3 shows the sheets tests for welder qualification test for the corner weld implementation. Two methods of carrying out this welder qualification test are also provided in the AWS D.1.1 document:  the fillet-weld-break test with microstructure control of etching (Fig.2) and the bend over test with the stretching of the corner joint reverse side (Fig.3).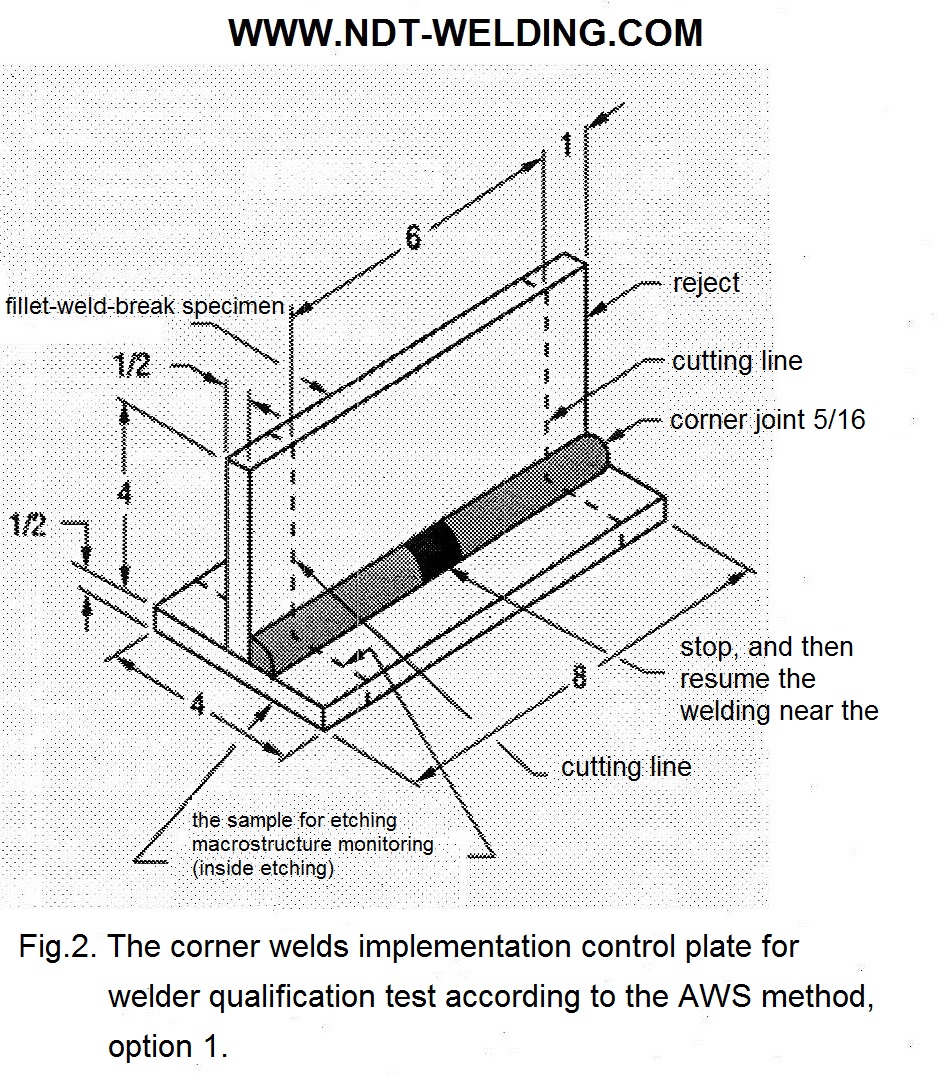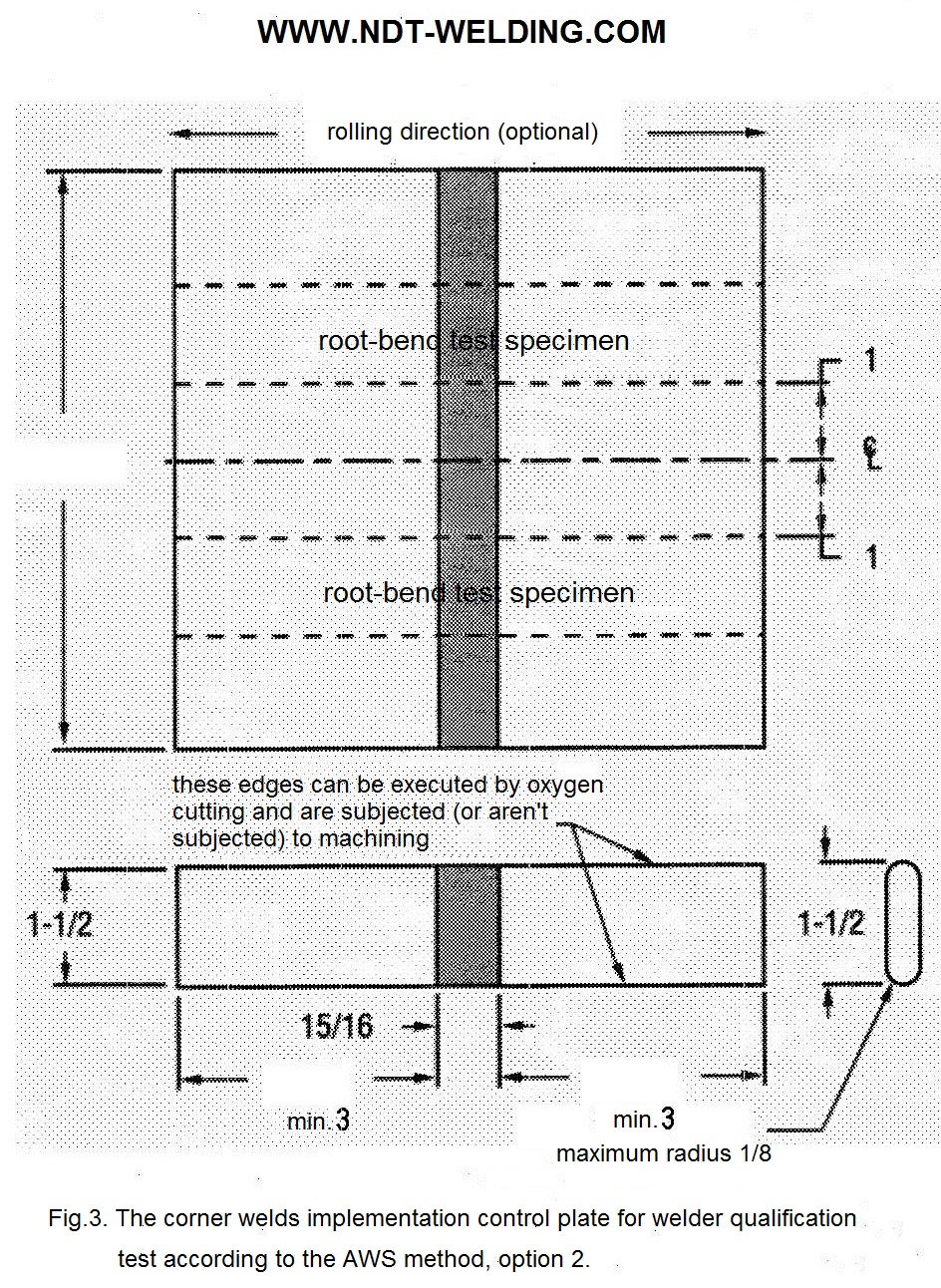 The last configuration of the control joint is provided in AWS D.1.1 and is called the control joint for 6 GR tests, or the control joint for Т-, К- and Y- shaped connections of usual pipes, and also the square and rectangular section pipes. Fig.4 shows this configuration.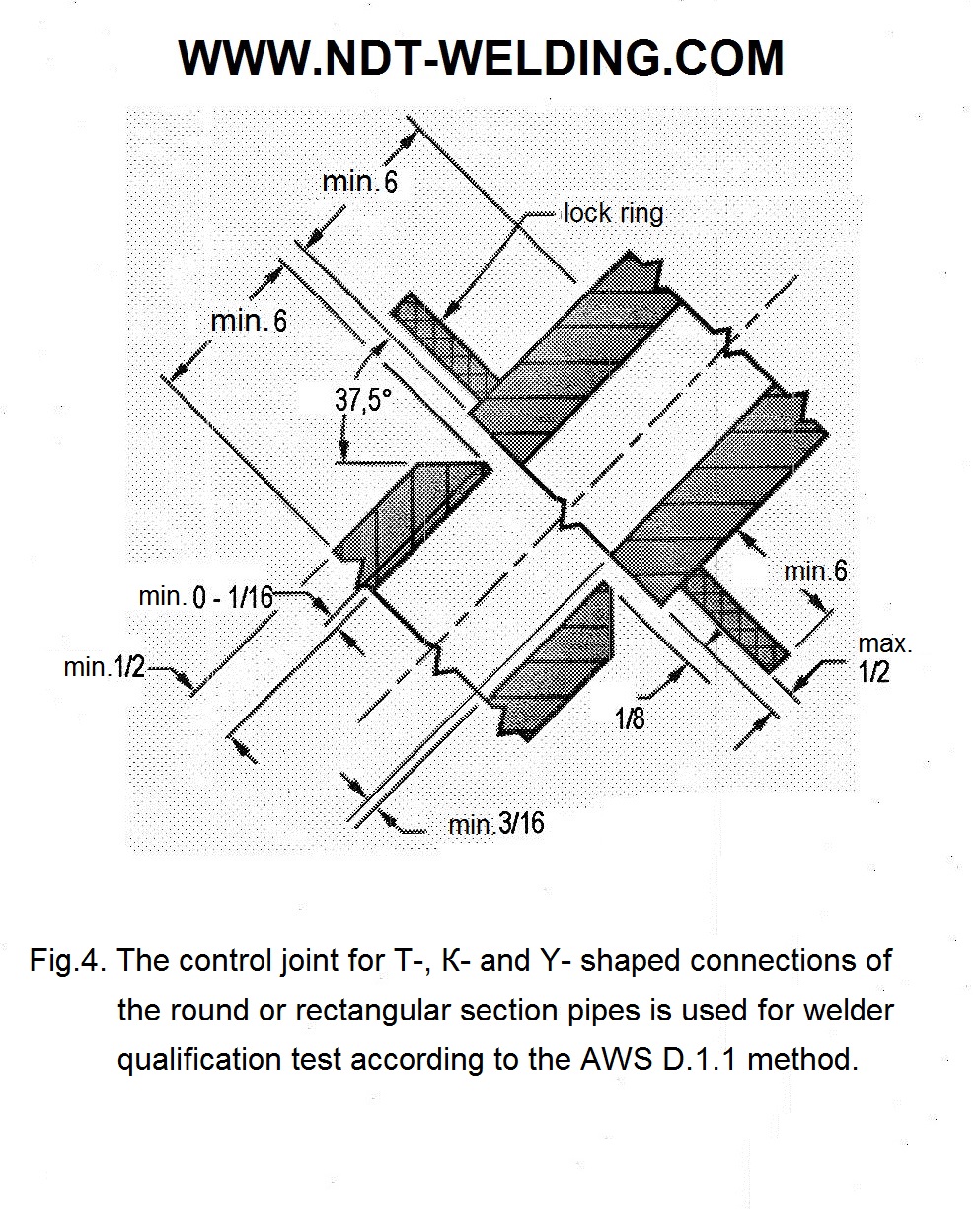 «Т», «К» and «Y» letters serve only for the approximate form of joints description. This configuration of the control joint is intended to reproduce the conditions of the complicated access, which arise when welding the Т-, К- and Y- shaped connections of the tubular constructions. It is reached by the lock ring installation at distance no more than ½ inches from the cutting line.